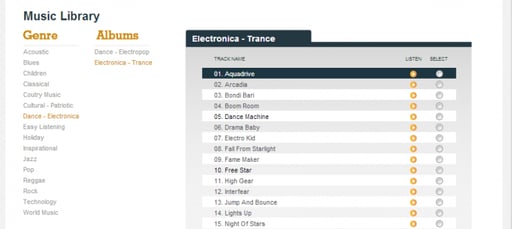 Snap Recordings Let Your Customers Know You Mean Business
SnapRecordings.com is a self-service, one-stop website for businesses looking to make that first and lasting impression. In the past, I can say that I've called into businesses, and a a clearly jaded (presumably by default) employee's apathetic recording comes on. Not every workplace is so fortunate to have dazzling voice talent, able to enunciate crisply, and deliver options clearly.
The scenario becomes even more uncomfortable when these individuals (who are obviously not native speakers) make a valiant effort to speak "s-pan-yole" and follow with directives indicating you should "mar-key dos". Some voice recordings are well beyond phonetic nightmares, but I'd rather not discuss it further. Really, I can go on about for hours, but I'd rather let you know about this service, which makes sure your customers are warmly greeted when they call in. RingCentral are proud to work with and highly recommend Snap - here's exactly why:The professional recording team at Snap features more than 80 different voice talents, both male and female, along with 500 background tracks for on-hold music, etc. The site is adorned with samples, for the actors, the music and more. All of Snap's voice talent is broken down by gender and accent, including American (US), Australian, British, Canadian, French (Canadian) and Bilingual. I was especially impressed by the last category, being the same actress/actor seamlessly flexed their ability to deliver concise speech in multiple languages - not a common skill. I quickly realized that I'd spent a solid ten minutes listening to the samples, thoroughly convinced that Marv's grizzly voice would be a great weapon to sell mattresses with [for some inexplicable reason]. Once I got over conjuring up theoretical applications for each of the actors, Snap Recording's grand design became even more apparent: quite literally, they have something for everyone, and every business/industry.
Even if you're not the most creative, listening to the industry examples they have on their site can really steer you in the right direction, plus they have a wealth of phone script examples. There's plenty of options whether you're making announcements/voice prompts for your Auto-Attendant, IVR or PBX System. There's a bunch of packages and options, not to mention a music library that covers all bases.
Once your script is written and submitted over to them, the selected actor deliver's it, and they mix and master it - a very necessary step in creating a pristine audio file. Snap also provides proofreading services, so you can be certain your recording is perfect before it's actually made. Be forewarned that your are "responsible for any errors in the script or lack of pronunciation notes", which translates to unnecessary mistakes that will justifiably incur a fee.
To read the entire article of Snap Recordings' feature in GetVoip blog, click here!