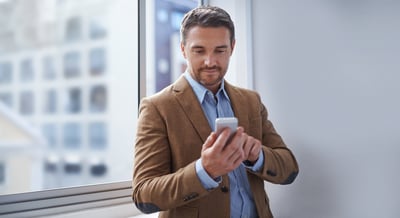 Nothing's quite so jarring to the customer as a business that talks out of both sides of its mouth. The "but he said" phenomenon is a sure interest-killer for customers as they try to puzzle out just what your business means, and then decides to go somewhere where it's clearer. Keeping the business on message is a tall order these days, and a unified voice messaging system can go a long way.


WHAT HAPPENS IF I DON'T USE A UNIFIED VOICE MESSAGING SYSTEM?
Businesses who don't use unified voice messaging systems put themselves at a real disadvantage.


The brand looks indecisive. Nothing's worse than hearing one thing from one guy and then having someone else reverse that. There's nothing left for the customer except to say "But he said...".


The brand looks weak. If a brand is working too aggressively to fit as many points as possible, sacrificing a smooth narrative line for information, the customer may think the business is covering its tracks.


The brand looks inexperienced. Off-message marketing looks like a mistake, or worse, a mistake released to the public. The customer wonders if the confusion was just unnoticed or intentional, neither of which is good.


WHAT SHOULD I DO TO MAKE MY MESSAGE MORE UNIFIED?
Preventing those issues, meanwhile, can be as easy as a few basic points.


Limit your communicators. Instead of large numbers of people working on your communications, have only a few to make sure what goes out sounds like your company.


Set guidelines. Get some very specific ideas about talking points in place so that the communicators will have a better idea what to say. Edit carefully to make sure the message is precisely on-message.


Use unified voice messaging. Unified voice messaging is like a blog post for your phone line. It says just what you want said in the voice you want it said in.


HOW DO I GET STARTED WITH UNIFIED VOICE MESSAGING?
Unified voice messaging starts with Snap Recordings. We offer a wide range of recorded voice options for business telephone services, from greetings to voice prompts. With several voice actors and accents available, it localizes easily and helps keep your brand on-message. So give us a call and let us set up the voice of your business.