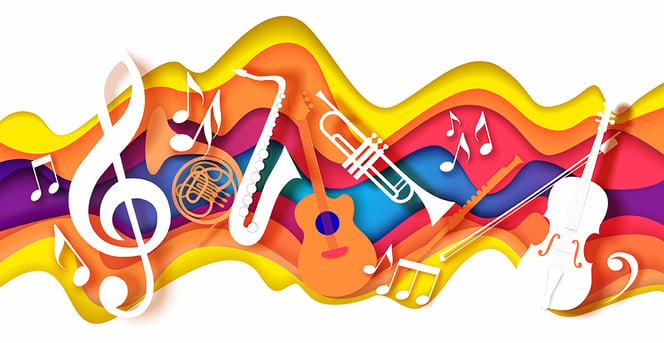 Music on hold builds a strong foundation for your callers' experience. This is a key opportunity to establish your brand image and create the right expectations for your callers. Everything from genre, tempo, and style of the music you select can affect how your callers feel while they wait for an agent to pick up the line.
With these things in mind, let's explore how to choose the right music on hold for your call center so you can create world-class customer experiences.
Music Matters: The Psychological Benefits of Music on Hold




Music affects the brain in many ways, particularly in how it makes the listener feel. This psychological connection can help your brand create a better experience for every caller in the following ways:

Create an Emotional Response

Music can reduce stress, make you feel excited, change how you perceive time, increase feelings of happiness, and evoke other emotional responses. On the other hand, the wrong music can cause feelings of frustration, make callers feel anxious and stressed, and negatively alter their perceptions of your brand.

By choosing the right music, you can influence how your callers feel when they're on the line.

Craft a Strong Brand Image

Music on hold can reflect the image you want your callers to have of your company. You might play classical music to give a feeling of luxury, or rock music if you sell sports cars or ATVs, for example. Creating this image matters because it leaves a lasting impression in your callers' minds.

Reduce Perceived Hold Times

Compared to a silent call queue, playing music can keep your callers on the line longer. This helps reduce your caller abandonment rates and allows you to connect with more customers.
How to Choose the Right Music on Hold for Your Call Center



With every touchpoint, your customers are forming subtle perceptions of your brand. You can use this to your advantage by choosing music on hold that creates the impression you want your customers to have.
Here are some tips to help you choose the right music for your call center.


Consider Your Brand Image

Your customers form perceptions of your brand, whether or not you realize it. You can take control of this process by using music to shape their perceptions.
Certain music genres create universal feelings and imagery based on where you hear those types of music in real life.
Examples include:

• Rock music for high-energy events, sports, or brands
• Atmospheric music for spas, yoga studios, or natural health facilities
• Classical piano music for high-end restaurants, luxury car dealerships, consulting firms, or financial services
• Contemporary music for retail stores, hotels, and telecoms
• Country music for steakhouses or businesses in a particular region
• Easy Listening for healthcare facilities

By aligning music with your brand, you can help callers make subtle connections based on how they already associate different types of music with real-world experiences.
Select Music Based on the Caller's Purpose


Call centers typically have multiple queues, depending on the reason for each call. Be strategic and brand different queues with different music tracks.

Take insurance companies, for example. Someone who is interested in a new policy might enjoy a friendly, upbeat tune. But someone who has just been in an accident and needs to file a claim might not be feeling chipper. A slower, softer music track might be a better fit here.

Avoid Canned Music

Many business phone systems have a music on hold feature built into the system. While this music might be better than silence, it does nothing to support your brand image.

Remember, other businesses have the same phone system you do. Using the canned hold music will make you sound like every other call center using the same music. It's a huge missed opportunity to create a custom experience for your callers.

Use Royalty-Free Licensed Music

Not just any music is up for grabs for your music on hold. Playing popular songs or any music without a license could subject you to fines or other legal implications.

Instead, you'll want to choose royalty-free music. This takes away the worry and hassle of licensing and attribution.

Studio A.I. gives you access to more than 1,200 royalty-free music tracks. We've handled the licensing on behalf of our customers so you can avoid any legal mishaps.

Choose Music that's Optimized for Phone Systems

Not all music sounds good on a phone system. Phone systems have a limited range of tones and sounds. They usually pick up frequencies above 300-400 Hz, which means some of the finer nuances of some music tracks may be lost.

You can mitigate this by using pre-licensed music that's optimized for phone system playback. This ensures crystal-clear sound quality to help support your professional brand image.
Choosing the Best Music on Hold with Studio A.I.





Studio A.I. by Snap Recordings lets you create custom music and messaging on hold for your brand on the fly. Choose from over 1200 licensed music to suit your brand image, then leverage user-friendly tools to automatically mix your music and messages in seconds. Easily swap out music tracks and single messages without having to order entire productions so you can keep your music and message on hold fresh and up-to-date.

Try Studio A.I. for free today and discover how to turn your call center into a well-branded experience!