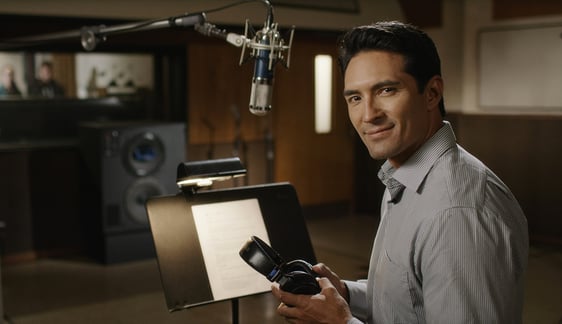 Businesses today are actively migrating to VoIP and Unified Communication platforms to reduce costs and take advantage of the rich feature functionalities and high potential of today's advanced phone systems. Market forecasts by Transparency Market Research show that the Unified Communications as a Service (UCaaS), Unified Communications (UC), and VoIP markets collectively will grow to $61.9 billion by 2018, up from $22.8 billion in 20111, with a solid future path to continue experiencing "double-digit" growth through 2024, reaching $143.49 billion USD. What a forward-thinking—and lucrative path—to be on right now.
Aside from the major UC service providers catering their UC service offerings to mass markets, there are enormous opportunities for VoIP/UC phone system resellers under a more "white glove" managed service approach. In order to make the most of these opportunities, resellers must leverage every advantage they can to deliver true UC system usability and provide easy configuration management to delight their customers and build strong loyalty.
In fact, the single biggest advantage you have as a reseller is that you can give your clients the kind of personal, one-on-one attention, customized configuration, and managed service support that allows for true call flow design that the big guys simply can't, won't and don't. To most of the mass market UC service providers, the approach to customer support consists of a frustrating referral to an online user manual PDF.
One of the most important details that many resellers overlook or omit when initially setting up and then managing phone systems afterward are the voice recordings used in features like Auto Attendant or Message On Hold. Some UC providers and resellers record these messages for customers, but more typically, they put the onus on their customers to figure out how to produce proper recordings by themselves. Unfortunately, the technical knowhow to do so and the low quality of the recordings created can reflect poorly on the customer, making their business itself sound bad or unprofessional to inbound callers and resulting in an unclear, confusing, and even irritating call handling process.
Some resellers can offer their customers a truly complete phone system solution by leveraging a powerful tool: professional voice recordings. RingCentral, a leader in UCaaS, saw this value early on and established a partnership with Snap Recordings. This makes it easier for RingCentral's channel partners to drive more sales by offering their customers direct, easy access to custom phone greetings and announcements that can be used with any RingCentral account to establish instant credibility with callers while simultaneously enhancing the customer's business image.
For the many customers who deal with heavy call volumes and are very dependent on automated call handling, the decision of which UC service provider or reseller to select is based solely on agility: who can best support the phone system's ongoing changes and reconfigurations? These constantly shifting communications needs primarily include changing automated recordings as staff members come and go, business processes evolve, or the business begins using the phone system's advanced features to do more than just answer the phone or record a voicemail.
CUSTOMER SELF-RECORDING: JUST SAY NO

To save the time, money, and effort that comes along with providing phone system recordings, it might be tempting as a reseller to advise the customer to record their own messages. There are many reasons why resellers should avoid making customers record their own audio, including:


Lack of technical recording tools results in low audio quality.
The majority of small businesses don't have the tools or facilities necessary to record high-quality audio files internally, which leads to bad—sometimes awful—sound quality and frustrated customers.

Amateur messages reading.
When forced to make their own recordings, small businesses often use one of their own employees. Most of the time, these amateur "actors" don't understand the proper enunciation and speech cadence necessary for phone system messages, which leads to unclear or inconsistent audio. And, don't forget about the "ah's," "like's," and air gasping sounds that slip in.

Only one shot to get it right.
Most customers trying to do their own recording can't speak the entire script without making a mistake, and the only thing they can do is start over—time and time again—which is very irritating.

Client frustration.
Handling these issues with your internal staff adds a stress factor to your phone system sale and system configuration, which can frustrate the buyer. Ask yourself, how many of your UC sales, provisioning, and installation staff have great voices? Probably few, if any. Worse yet, the bad audio of an amateur recording captured on substandard equipment can make the phone system (and, more importantly, the customer's business), sound bad, even if the system's technology is top of the line.

Managed service contradiction.
Ultimately, forcing customers to self-record audio for their UC phone system is contradictory to what they expected when they made the purchase. It detracts from the white glove, managed service treatment that is such an advantage for resellers—and, more importantly, is something expected by customers these days. In their minds, they are buying a service—not a product.

You'll probably do them anyway.
In the end, your customer is probably not going to feel comfortable enough or know how to make their own recordings anyway, so you'll probably be receiving customer and support calls after phone system implementation. Unfortunately, by then your customers will have experienced their own end caller anger and frustration with the phone system messaging—whatever they did manage to self-record, whether right or wrong, clear or confusing.



What's the theme here? Customer dissatisfaction, irritation, frustration, and ultimately, a hit on their professional reputation. And you know what? Fair or not, this will fall on you and the product. They'll blame the product you sold them, take it out on you, and may even cease to be your customers.

Helping your customers have high-quality recordings adds extra costs, labor, and time, but not doing so detracts from your ability to provide that one-on-one treatment, which is so integral to building customer trust and loyalty. This is why using professional voice recordings can be the ideal solution.

PROFESSIONAL VOICE RECORDINGS SERVICES: THE WAY TO GO
Using professional voice recording services allows resellers to better support and enhance their phone system sales without the added work and the difficult task of creating quality recordings. More importantly, offering such professional voice recording services adds to the perceived value and capabilities of the UC system in the eyes of most customers.

With a professional voice recording service, UC service providers and their resellers can:



Add clarity, professionalism, and personalization to your customer's UC phone system.
Professional recording services have access to a large pool of voice talents, allowing the voice, tone, tempo, elocution, and audio delivery of phone system messages to be personalized to the customer's business needs and wants. This level of personalization is a key differentiator from phone system vendors that don't use professional recordings.

Ensure a clear, consistent tone of voice.
With a professional recording service, you can have a single voice talent record all of the messages for a given customer. This ensures consistency for all messaging on that phone system sale now and in the future. If the client needs more recordings in the future, they will be done with the same voice talent.

Minimize your workload.
Using a professional recording service allows you to add voice recordings to your phone system sales without adding extra work for yourself. All you have to worry about is the ordering and physical phone system implementation. Professional voice recordings services have the ordering systems to make sure what gets recorded is correct, pronounced right, and delivered logically in the ears of callers. Not to mention the audio storage library to maintain and manage a customer's recordings over time.

Maximize audio quality.
Professional recording services have access to not only a large pool of talent, but to top-of-the-line recording equipment to capture high-quality audio and generate the right output files and formats to seamlessly integrate with your phone system. This makes for better-sounding, more professional messages for callers.

Add appropriate music tracks.
Professional recording services also have access to large libraries of pre-licensed music tracks for use with on-hold messaging. Avoid the issues of copyright infringement or playing music piped in from the local radio station that may be very inappropriate to your business.


By providing a reliable source of voice recordings to send customers to, partnering with a professional voice recordings provider can help save you time and money while adding the final component needed to complete your phone system sales.

High-quality recordings can help make UC phone systems shine and lead to a better overall caller experience. This is why RingCentral partners with a professional voice recording specialist like Snap Recordings to deliver top-quality recordings.

With the right voice recording partner, you can enhance your UC phone system sales to delight and retain customers, while also adding new revenue opportunities.

[1] Transparency Market Research