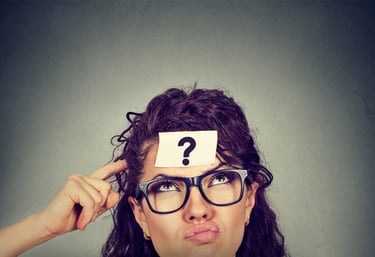 Having the right phone message carries the potential to make or break a caller's impression of you and your business. Is yours a balanced blend of professional, succinct and informative?
While an effective phone message is as simple as "Hi, this is Sharon, I'm not available right now, please leave me a message after the beep and I'll be sure to return your call…" there are a few things to consider, such as phone greeting length and what you need your callers to know.
Let's explore personal vs. business greetings, and what guidelines you should follow when crafting a phone message.
PHONE GREETING LENGTH
Your personal phone system message shouldn't exceed 20 seconds. Generally, 10-20 seconds is more than enough to provide your contact information and thank them.
The fundamentals are pretty straightforward when creating your message. Include the following as ideas to help you get started for a personal message:


A quick thank you for calling – everyone's busy, so taking time out to dial in means they're interested in a discussion with you. Don't take that for granted!
An email or alternative number to call if you're not at your desk (psst: you can use call forwarding to have any office calls go directly to your cell)
When you'll be able to return their call, whether it's 24-48 hours or otherwise
A notification if you'll be out of the office for an extended period of time, and a coworker they can be redirected to for assistance
Give your caller direction on what you'd like them to do, whether it's just leaving a message, calling back later or emailing


This sounds like a whole lot to include in 20 or so seconds, but it's easier than you think! As a general rule, keep it simple, and let your personality shine through.
While most of the above points apply to a business phone system message, there are a few differences to be aware of:


Depending on whether your message speaks for the business as a whole or not, the message can be longer to help route someone to a specific department
You should have a business hours message and after hours message, so you can properly record a caller's information
Use departmental messages too (if applicable), in case someone in billing or a general help extension can maximize their effectiveness
PERSONAL MESSAGE EXAMPLES
Still drawing a blank on where to start? We've got some examples to help you along:

Hi, you've reached Amy at Florence's Flowers. Sorry for missing your call – please leave your information and I will get back to you shortly. Thank you, and have a wonderful day!
Thank you for calling. You've reached Jim over at IT Factor. If you're hearing this, I'm busier than usual today. Please leave your name and number, and I'll return your call in 1 business day. If this is urgent, send me an email at jim@ITfactor.com. Thanks!
You've reached Miles's voicemail over at Hawthorne's. I'm out of the office today and tomorrow and will be returning Thursday, February 23. To be routed for further assistance, please press 0. Thank you, and sorry for any inconvenience this may cause.
See? 3 different scenarios that are simple and to-the-point.
BUSINESS MESSAGE EXAMPLES
Business Hours Auto-Attendant Greeting Message:
Thank you for calling Omega National Insurance. We are committed to providing commercial businesses and their employees with the insurance required by local, county, state and federal mandates and regulations. To talk to an agent about an existing insurance policy, press 1. For an insurance analysis or quote, press 2. If you're currently in the process of applying for insurance, and have questions or need assistance, press 3…

After-hours Auto Attendant Greeting Message:
Thank you for calling General Ford Lincoln; believe in the drive. You've reached us after our normal business hours. We're open from 10 a.m. to 8 p.m.- Monday through Friday, and 11 a.m. to 9 p.m. on Saturdays and Sundays. For the new and used vehicle sales department voicemail, press 1. For the service department voicemail, or to cancel a maintenance or repair appointment scheduled for tomorrow, press 2…
Voicemail Greeting Message:
You have reached the return and refund center department voicemail. You can simply return any unwanted merchandise to us using the supplied RMA that accompanied your order postage fee. If you need to talk to a representative, please leave your name and number, and the first person free will call you back as soon as possible.
As you can see, business messages tend to be longer and can change depending on the intended purpose/action for the caller. Also, keep in mind this may vary from industry to industry, as well as your company's overall tone, of course, but the skeleton remains the same.
We hope this has helped you prepare for your own phone system message, and to evaluate the length accordingly!
Thanks for reading. We've got audio examples of phone system greetings here if you'd like to learn more about the different industries and voice talents available.