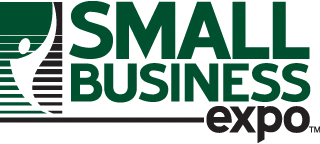 We are gearing up for the Small Business Expo in Los Angeles' California Market Center on Thursday, November 7th from 10am to 5pm. We are very excited to have the opportunity to exhibit and to share the many benefits of professional voice recordings with small business owners.
While many large-scale enterprises use Snap Recordings as their provider for business phone system recordings, we have thousands of small business customers in nearly every industry. With advancements in cloud-based technology, businesses of all sizes can now sound like industry leaders with robust phone systems and professional voice recordings.
It's FREE to register for the expo. So, if you will be in the Los Angeles area on November 7th, sign up today. And, stop by Booth 603 to say hello to the Snap Recordings team. We'll have lots of exciting giveaways and promotions exclusive for the show that you won't want to miss!
See you at the Small Business Expo!