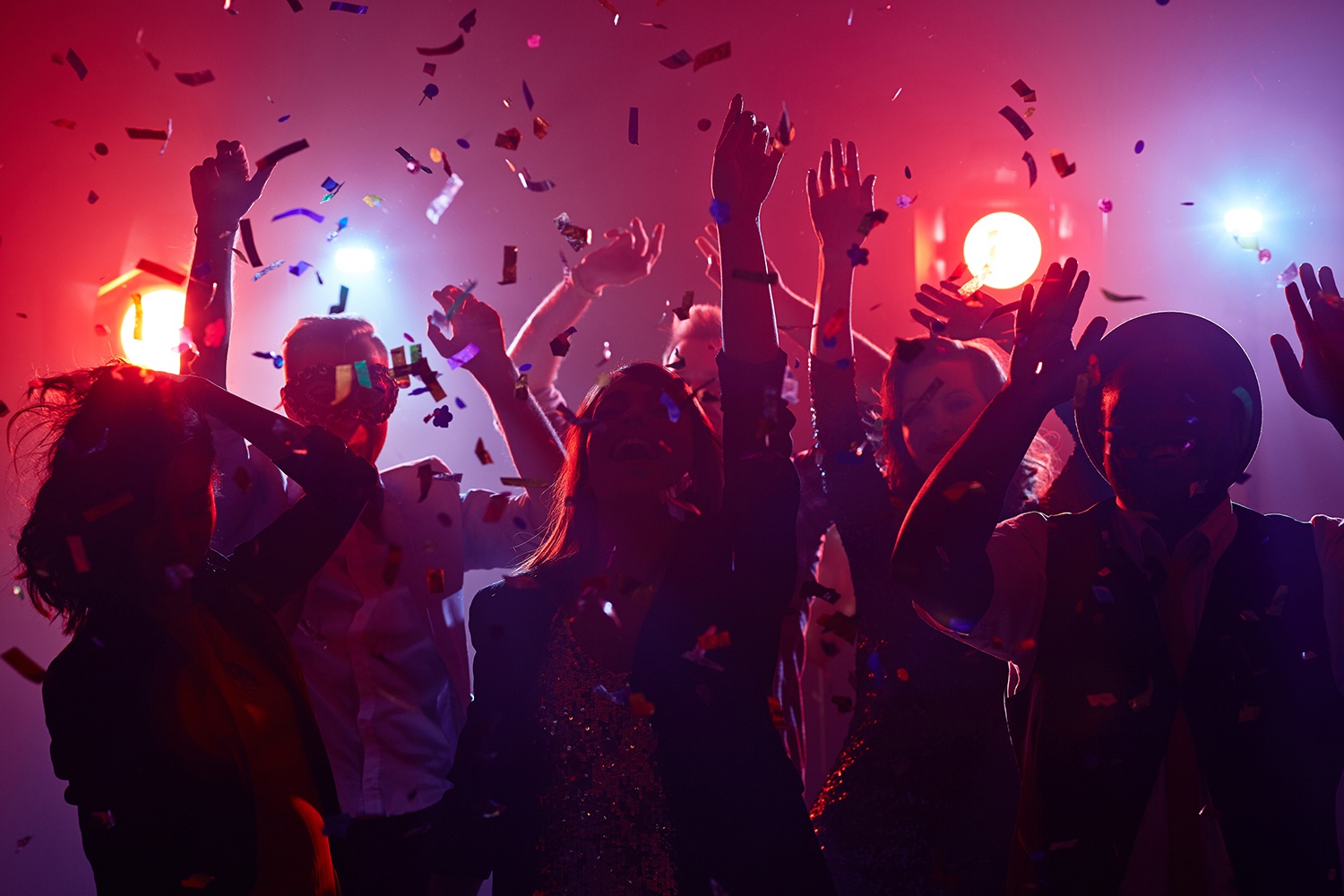 The holidays are a busy time for everyone. And that can mean your callers are spending more time on hold than usual. Adding some festive holiday cheer to your on hold messages or phone greetings is a great way to show your clients, vendors, and partners that you value them and appreciate their business. Fortunately, you don't need to start from scratch with a new script. It can be as simple as switching to a holiday background music or adding short seasonal greetings to your existing messages. Need a little inspiration? Here's an informative breakdown of how you can select the best holiday music and greetings for your business recordings.
Whatever your industry, there are a few guidelines that all businesses should follow when customizing their holiday program.


KEEP MESSAGES WARM & SINCERE:
The holidays evoke a sense of nostalgia and goodwill, and you want people to associate those warm, fuzzy feelings with your business. Avoid holiday sentiments that feel too sterile or corporate, which have the opposite effect of what you are trying to achieve.


AVOID RELIGIOUS GREETINGS:
Many people have a deep religious connection to this time of year, however, not everyone shares the same beliefs. Unless your religious messaging resonates with your entire client base it's best to avoid religious greetings that would alienate your customers.
HIGHLIGHT HOLIDAY HOURS:
Is your business closed the week between Christmas and New Year's Day? Are you observing extended holiday hours or running seasonal promotions? Be sure to include all relevant information in your messages to keep your callers informed during this hectic holiday season.
THANK YOUR CALLERS:
Your holiday messages offer you the perfect opportunity to thank your callers for their business and reinforce how much you value them as we head into the New Year. According to Forbes, approximately 543,000 new businesses get started each month in the U.S. So, don't miss this opportunity to nurture customer loyalty.
SAMPLE GREETINGS
Short Holiday Messages:
However you celebrate, we hope your holiday season is merry and bright

Wishing you and yours all the joys this holiday season has to offer

May you enjoy the gift of good cheer this holiday season and all year long

Season's Greetings from your friends at ________

Warm holiday wishes from our family to yours

Happy Holidays from the very merry team at ________

Wherever the road takes you this holiday season, we wish you safe, happy travels.
Long Holiday Messages:
We couldn't let this holiday season pass us by without expressing our sincere gratitude for your business. All of us at ________ thank you for putting your trust in us, and we wish you a very Happy Holidays.

'Tis the season to say "thank you" for your patronage. We appreciate the opportunity to serve you today and in the New year ahead.

During this time of year, we like to reflect and express our gratitude for all of the good things that have come our way….like our relationship with valued clients like you. We wish you all the best this holiday season and in the coming New Year.

At this special time of year, we'd like to express our sincere appreciation for your business. Thank you for giving us the opportunity to do what we love…serve wonderful people like you! Happy Holidays!
New year's holiday messages:
Wishing you peace and joy in the New Year

Best wishes for a Happy New Year

May peace, love, and prosperity be yours in the coming New Year

It has been a pleasure to work with you this year, and we look forward to a continued partnership in 2018.

We wish you a healthy and prosperous 2018….may it be your best year yet!
MUSIC
Nothing adds to the festive mood of the season quite like holiday music. When choosing background music for your holiday messages, be sure to keep the tone in line with your brand. If your current on-hold program is set to light classical, switching to a twangy country Christmas tune is probably not the right direction. If you're looking for music with mass appeal, check out the most popular Christmas songs on Spotify. Snap Recordings offers an extensive holiday music library, but if you're a little overwhelmed by all the choices, follow this handy guide to choose a song that will best appeal to your callers. If you're looking for something fresh and unique, be sure to check out the Christmas -Modern Takes album.
Festive:
Snow Flurries (Christmas Classics)

Winter Wonderland (Christmas Classics)

Folk the Halls (Christmas Party)

Good Health (Holidays)

Time of Year (Holidays)
Whimsical:
In the Elfin Forest (Christmas Classics)

Once Upon a Sleigh Ride (Christmas Classics)

Retail Wonderland (Christmas Party)

Snowball (Christmas Party)
Elegant:
Deck the Halls (Christmas Classics)
G-D Rest Ye Gentlemen (Christmas Classics)

Dreidel

Dreidel - Hanukkah (Holidays)

Happy New Year (Holidays)
Nostalgic:
Gifts for Kids (Christmas Classics)

Auld Lang Syne (Christmas Classics)

Jingle Bells (Christmas Classics)

Hava Nagila (Holiday)
Fun:
Wish You a Jazzy X-mas (Christmas Classics)

Happy Skalidays (Christmas Party)

All My Friends Got Cars for Christmas (Christmas Party)

Freshly Squeezed (Holidays)
Happy Holidays & Happy Recording!