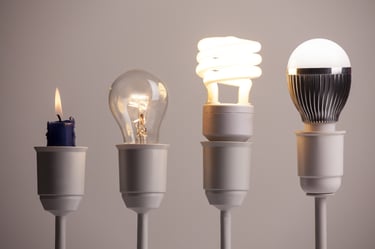 When compared to IT and other telecom industries, Unified Communications (UC) is still very much in its infancy. The way it has evolved has also affected the way customers react to UC and its benefits.
Although telephony and UC are often intertwined and link to a suite of common features such as conferencing and mobility, the true meaning of UC lies in full integration and knowing what your customer really wants – and delivering on it.
This leads us to the question: What do UC customers actually want? It's not as difficult as you might think. Take a moment to evaluate what you yourself as a customer expect; most likely, you want a product/service to save time, integrate into your daily processes and be cost-effective. Otherwise, why would you use it?
Let's go through the evolution of a UC customer so you can draw conclusions as to what they really want and expect from you:


EARLY UC CUSTOMERS: THEN VS. NOW
Ye olde customers of 2008-2009 were only just being introduced to UC, as that was its market debut. Back then, many telecom providers were making the logical shift from VoIP to hosted UC, so there were considerable changes happening as it continued to develop.
Before, customers didn't have fully integrated solutions available that spread across an organization; companies still had to work separately between email, phones and Microsoft products. Hardware upgrades were still a requirement. The platform was defined by what it offered via features and services, and it wasn't centralized and dictated around the user experience.
Now more than ever, this has changed. Customers today have the buying power and capability to decide on a UC solution that best suits their needs/company.


WHAT TODAY'S CUSTOMERS WANT
As a general rule, there are thousands of solutions available for end users and business owners to improve their communications. The way to set yourself apart is to successfully show the value of UC in a way that's revolutionary.
This can be accomplished in the following ways:


Quick and rapid deployment; that way, you can get the business started with minimal disruption

Versatility

in your solution – such as adding and deleting users, telephone number and other advanced features like Call Center and IVR – a la carte is ideal

Change your business model from a telecom-centric perspective to a UX-centric solution to show you're invested in your customer's ease of use

Display success stories about how UC adds value to their business

Emphasize ways your UC solution removes communication barriers and makes collaboration instant and more effective

Testimonials to see how it's worked for other existing users of your UC system

Offer a free demo or trial so they can see for themselves (i.e. let the solution speak for itself)
Fact: customers don't want to be sold to anymore; they want to be educated on the value a system can bring to their business's processes and workflows. Feel free to learn more about how you can integrate an effective phone system with proper greetings and messages, as this will take your company to the next level.