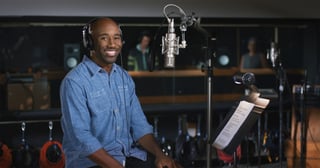 When call center staff training begins, a variety of issues are brought into play. How to deliver the best customer service, how to sound like you're smiling on a phone call, how to deliver bad news when it needs to be delivered, and so on. One point that often isn't considered is the point of accents. As it turns out, call center and voice recording accents have a bigger effect than expected.
WHAT EFFECT DO VOICE RECORDING ACCENTS HAVE ON CUSTOMERS?
The basic answer? A big one. Accents in the call center and in voice recordings have an impact on just about everything from how much a caller trusts the call center staffer to what perception of customer service is received.
Overall ratings suffer with accents. A Zendesk study found that call centers within the United States got an average satisfaction score of 79. Call centers outside the US, meanwhile, dropped to 58 percent satisfaction.
Elements within service suffer too. That Zendesk study also found that, in general, the worst experience went to external call centers. Not only was first-call resolution down for the external call center—50 percent to 67 percent—but overall resolution was down too, with the US call center scoring 94 percent to the external center's 85 percent. US-based call centers had to bring in more than one person in 21 percent of cases, while external centers did so almost one time in three.
Even customer perception fails. It was clear that US-based call centers did better in terms of several aspects of customer service as far as the callers were concerned. US call centers won out on courteousness, perceived interest in helping to resolve problems, overall effectiveness in handling the issue, ease of understanding and overall satisfaction with representatives.
HOW DO I IMPROVE CUSTOMER SERVICE WITH BETTER ACCENTS?
Simply put, the familiar is comfortable. A reasonably familiar accent at the other end goes a long way toward providing that comfort. At Snap Recordings, we offer a wide variety of voice talent in several different accents to help ensure that, wherever you're operating, there will be a familiar voice at the end of the line. So contact us today to learn how to make those voice prompts, initial greetings, and other such operations feel like your caller is talking to someone in their own backyard.