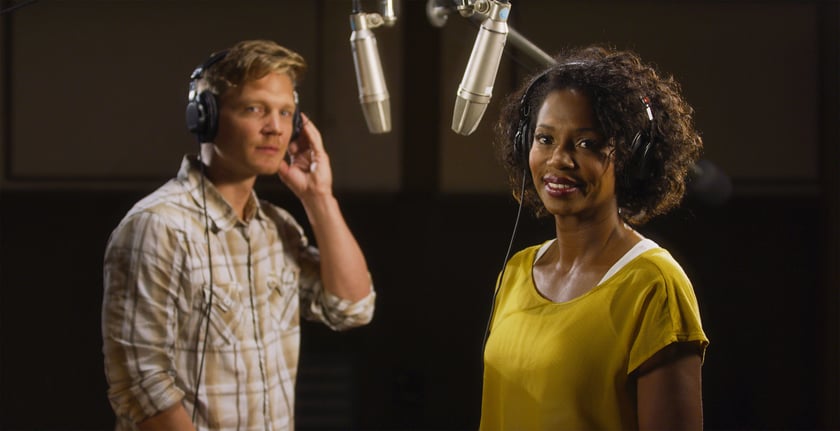 Males and females have long had certain differences, and that goes beyond the basic differences of topography and biology. There are also some unexpected differences, like in the impact their voices have on the listener.
A study from the University of Quebec at Montreal revealed that the differences between male and female voices have different effects -- ones that you can harness accordingly. This is particularly true when the notion of an interactive voice response (IVR) or other recorded message system comes into play. So which voice should you use? It turns out it has less to do with gender than expected.

WHAT EFFECT DOES GENDER VOICE HAVE ON LISTENERS?
Some rather amazing conclusions came out of the gender voice study. Perhaps the biggest was that gender doesn't matter so much as other factors. The comparisons between male and female impact on listeners found that male voices were slightly better perceived, but that the difference is so close, it's statistically insignificant.

WHAT REALLY MATTERS TO A LISTENER?
The voice study illustrated that, while gender isn't so much of an issue, several points of pitch, timbre and cadence mattered significantly more.
Intensity matters. Both males and females in the study found that high intensity voices had a better overall impact on the message's perceived quality. The more intense the voice, the greater the quality. Moderate intensity provided benefits to the message's quality, yet lost ground in the perception of intelligibility. Moderate voices were effectively more pleasant but less easily understood.
Talk fast. The higher the rate of speech went, the study noted, the better the message was received overall. Not only did faster talkers get a boost to overall pleasantness, but the message was perceived as well-done and more credible by those who heard from the faster talkers.
Consider your purpose. An additional study from AdWeek Media / Harris Poll revealed that, for many, male and female voices didn't have much difference in purpose. However, almost half of respondents found some difference. 48%, for example, found males more forceful. 49% disagreed. 46% found females more soothing. The same amount found no difference.

HOW DO I SET UP THE RIGHT VOICE FOR MY BUSINESS' RECORDINGS NEEDS?
The good news is that it isn't who's saying the message so much as what's being said, and in many cases, how it's being said. Regardless of which gender you use, be sure the message is delivered with the right pace and with a balance of tone.
When you need that message delivered, contact us at Snap Recordings to set up the message for you. With over 100 different voice actors available able to speak several different languages, we'll have just the right mix of force and language you need to get your point across.