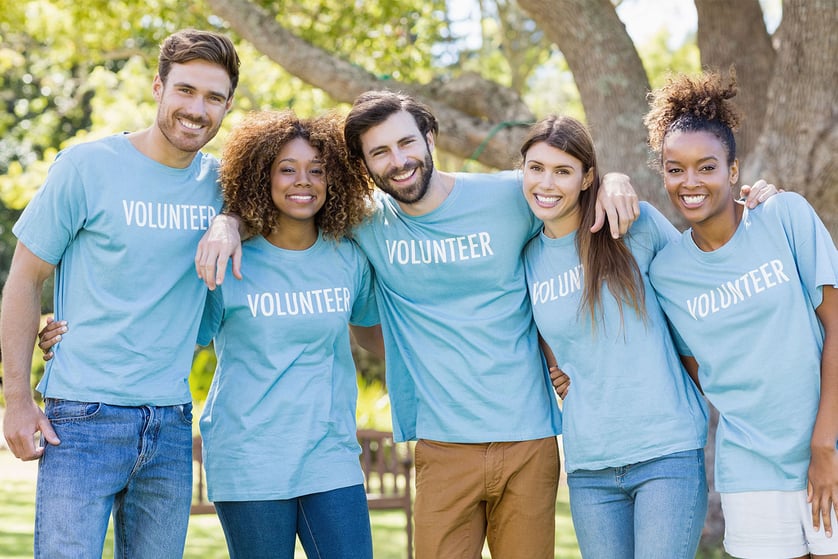 Nonprofit fundraising isn't for the faint of heart! In fact, for most non-profit organizations, fundraising is a year-round job. The good news: people are becoming increasingly more generous, and charitable giving rates are rising. The bad news: recent statistics indicate that fundraising gets harder year after year due to gift attrition. With more than 1.5 million nonprofits registered in the U.S., people have plenty of choices when it comes to supporting a good cause, and many organizations will not retain their donors in the next calendar year. So, how do you keep supporters engaged without overwhelming them with donation requests? How do you create donor loyalty at your organization? The answer…you get more creative! Today's fundraising is about more than just dropping money in a bucket. People want to engage with the charities they support. Whether you need to get the ball rolling or keep the fundraising momentum going, here are some innovative ways you can fundraise for your nonprofit.
#1:
SCALE DOWN
While large scale events like charity balls, 5K races, golf outings, and auctions have the potential to bring in large donations, they require lots of planning and preparation to be successful. Hosting smaller, on-going events is an excellent way to get donors engaged with your organization and efforts. Best of all, these events are generally less stressful and more fun! Maybe you can set up a 'selfie stop' at a local university with fun backdrops and props and let students snap pics in exchange for their donation, or host a local scavenger hunt, and throw a pizza party for participating teams. The point is to be creative with your fundraising ideas. When you combine fun activities that people are interested in with your fundraising efforts it's a win-win for all involved.
#2:
STAY CONNECTED
The more visibility you can bring to your events and fundraising initiatives, the more successful they will be. Keep prospective donors in the know via your blog, social media, and on-hold messages. This type of passive messaging (as opposed to mailers and email blasts) keeps people informed without pressure, and allows them to engage with the events that most interest them. You don't want to hound people, but you want them to be aware. So keep your messaging informative and concise for maximum impact.
#3:
DEVELOP PARTNERSHIPS
Looking for creative ideas for your ongoing events? Partner with local businesses! Coordinate with neighborhood pubs for a charity bar crawl, host a wine & paint night at a local gallery, or coordinate a food or book drive with an area bank. These types of events offer excellent promotional opportunities for both the business and your nonprofit organization. So, start strategizing with local partnerships on how you can work together.
#4:
"CHALLENGE" YOURSELF
Social media is a powerful tool for getting your message out. Just take a look at the Ice Bucket Challenge that raised more than $115 million for the ALS Association through peer-to-peer fundraising. While those results are atypical, you can get great traction with the right "challenge." When you gamify your efforts with clear message, unique elements and a catchy hashtag, you have the ability to capture young donors and create an emotional connection with your organization. From photo contests to hiding painted rocks, whatever you choose make sure it's fun, safe, and accessible, and be sure to share challenge information across your social media platforms and custom on-hold message.